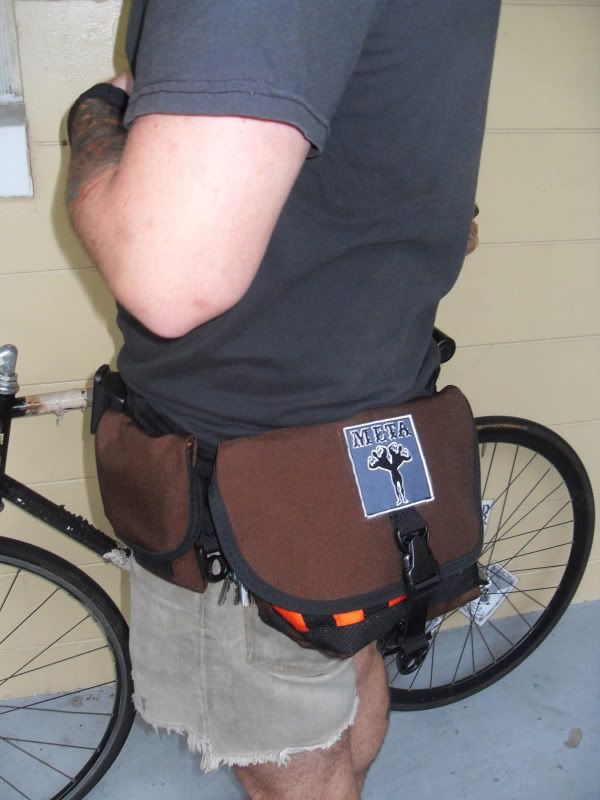 Keeping with Meta's style this thing is sicker than Doms pneumonia and Noonans swine flu.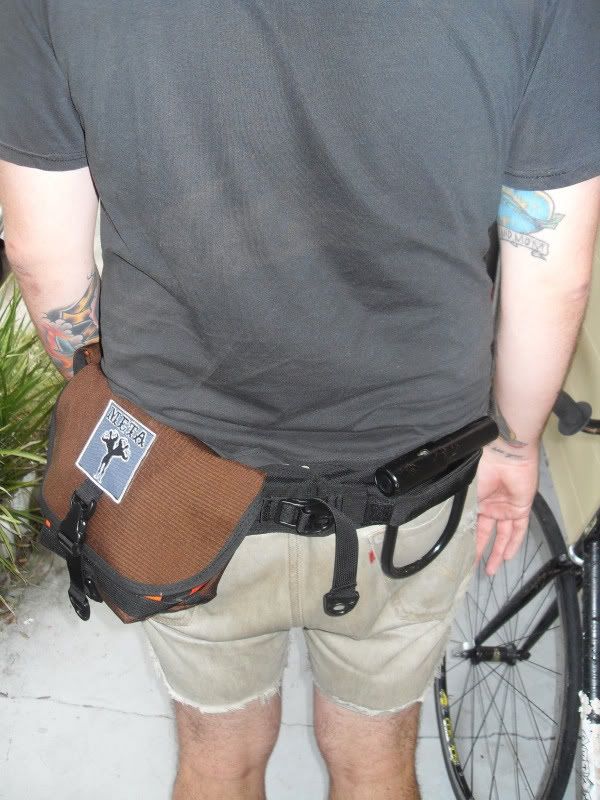 First we got the celly holder. Big enough for all you kids fancy ass smartphones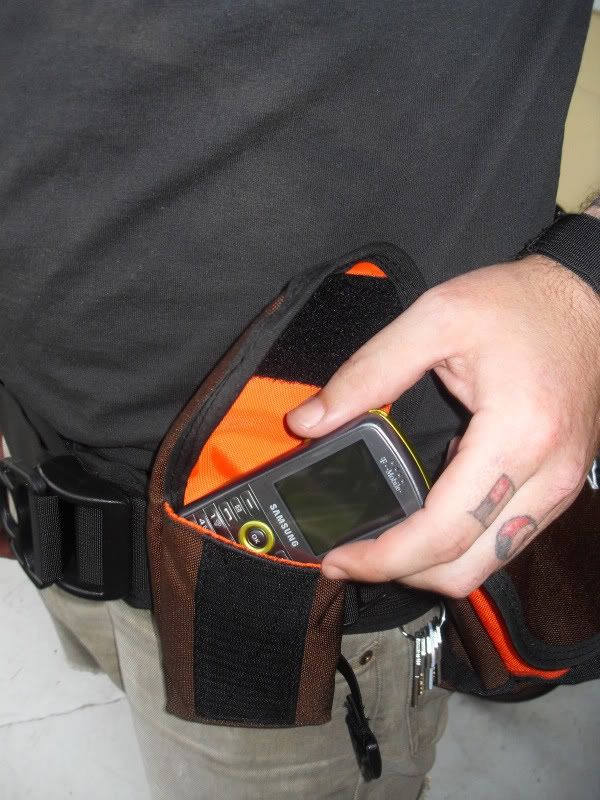 Then a monster hip pouch.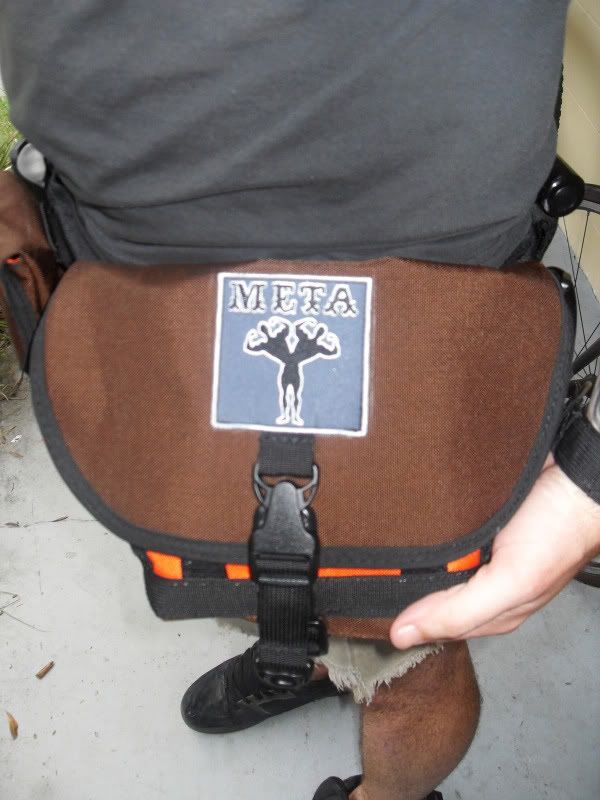 But we couldnt just give you another boring old hip pouch. The Meta hip pouch is a trasformer just like our sling bags.
it goes from this...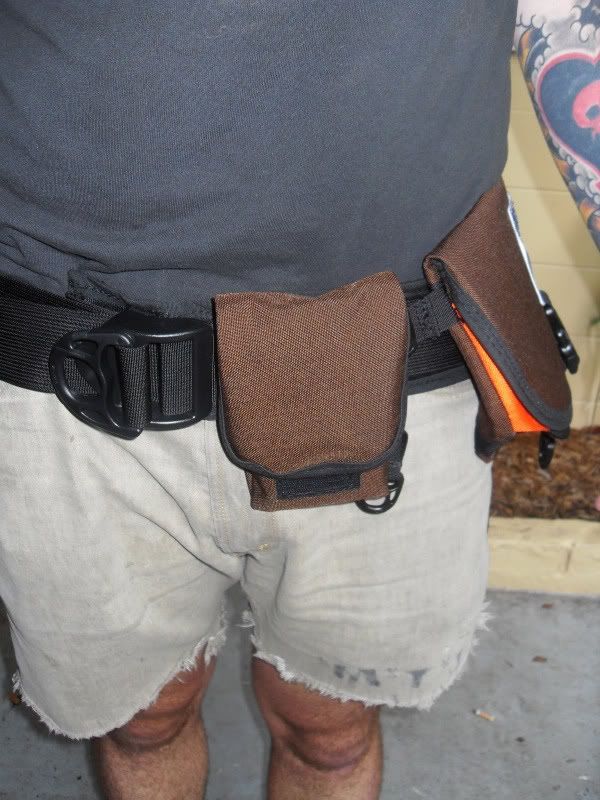 to this...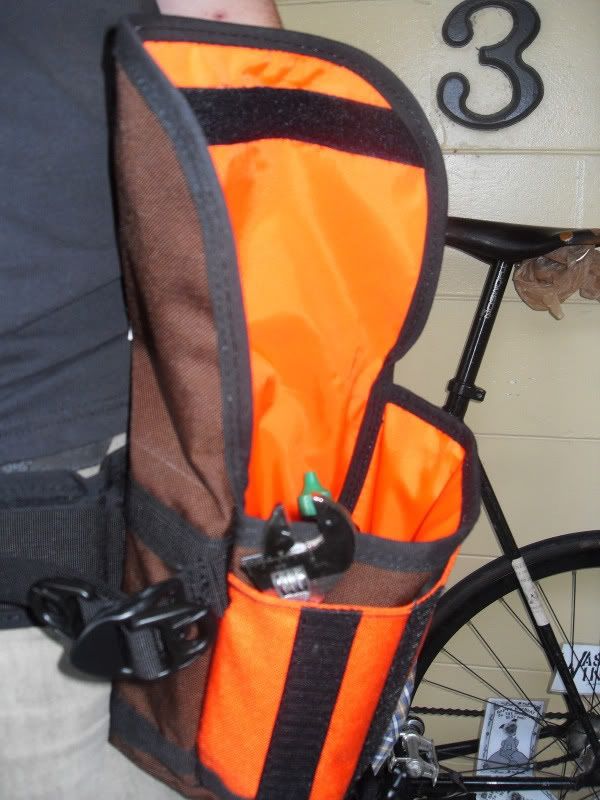 as you can see theres four strips of velcro to keep that flap down nice and snug. no more losing your patch kit when youre hopping up a curb.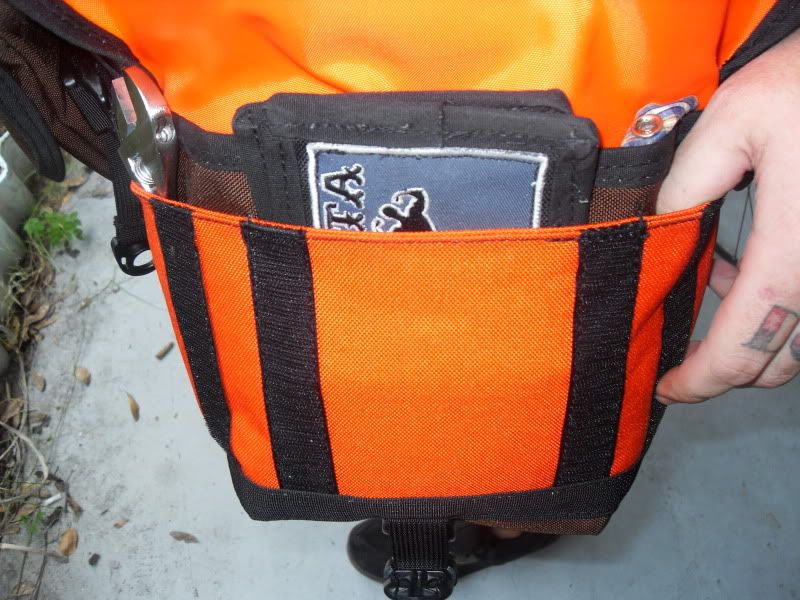 three flat pockets up front. great for your wallet and adjustable. or pens or whatever you can fit.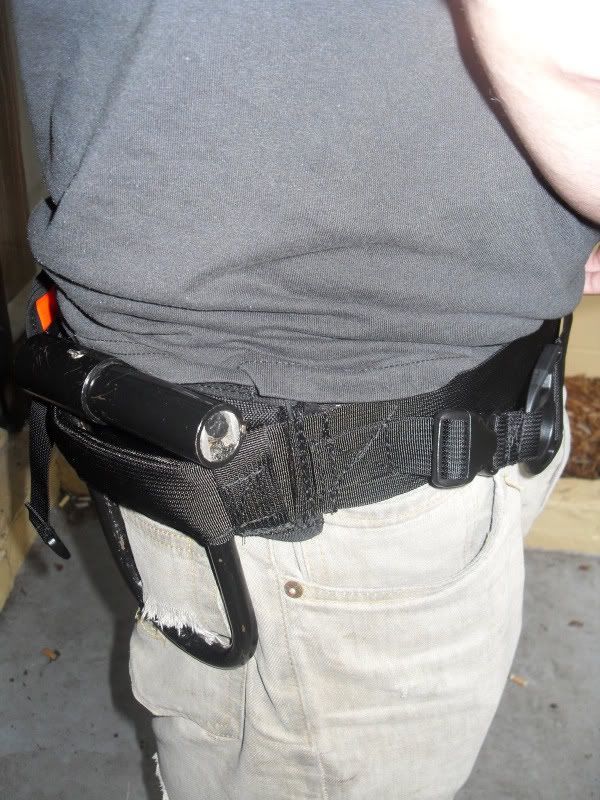 and of course an integrated ulock holster. but you can also see the extra strap retention system we use on our sling bags.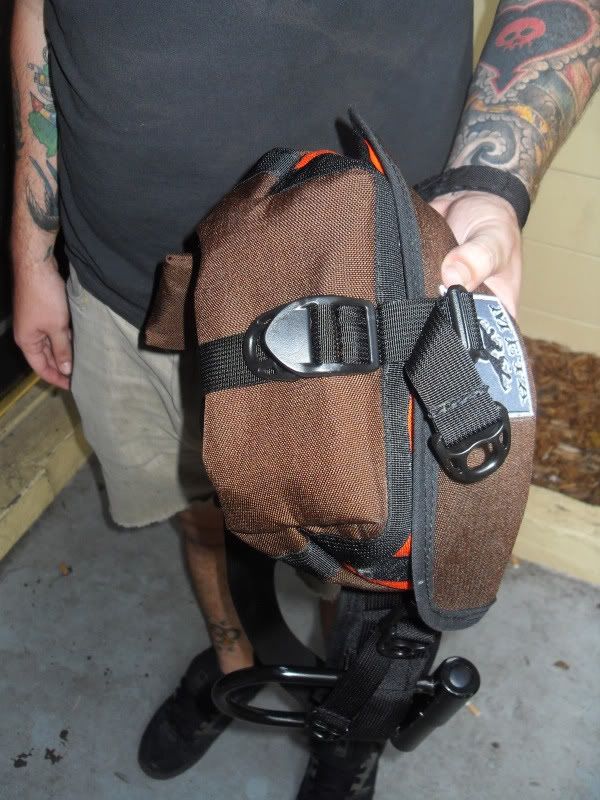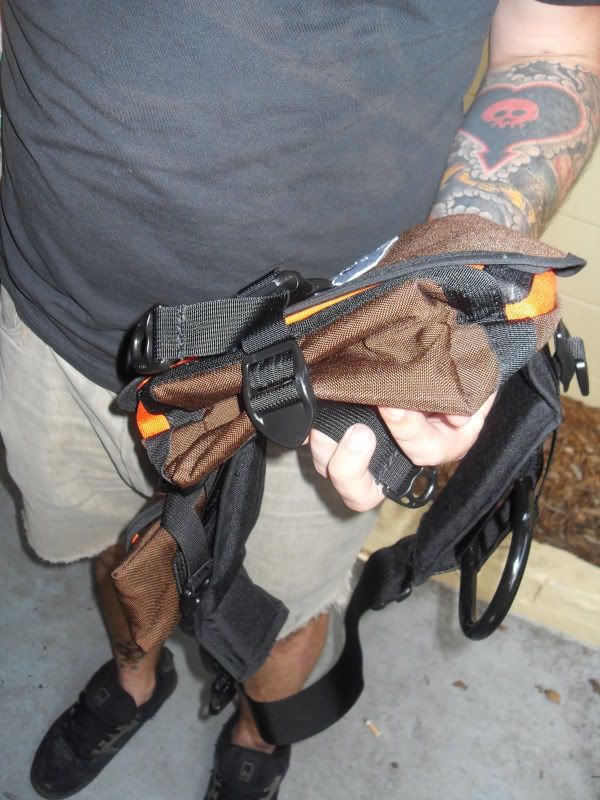 even our hip pouches will change shape to fit your needs.
Versatility like none other.
Contact us to order. $130